Puglia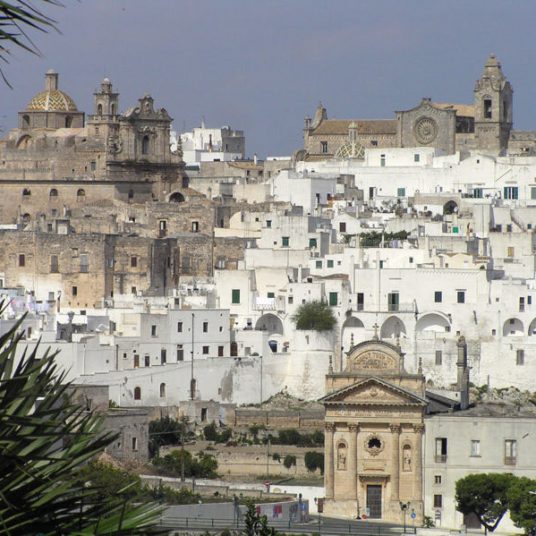 With a Visit to Matera: "City of Stones" and 2019 European Culture Capitol
Clearly, everything the Italophile craves is here in abundance: ancient towns with the tangible past right in your face; ornate churches dreamt up by Europe's finest architects; the footprints of an endless procession of conquerors and cultures, stamped in stone, gold and marble; seas of olives; olive-green seas; and fish and veggies the envy of most other regions of Italy. Tired of hearing about Tuscany? Come take in the baroque splendor of Lecce, 'Florence of the South', and the many lesser (but no less remarkable) Pugliese towns. But it's perhaps outside of its cities that Puglia shines brightest. For it's in the countryside – the source of its food, wealth and culture — where you'll find the region's soul.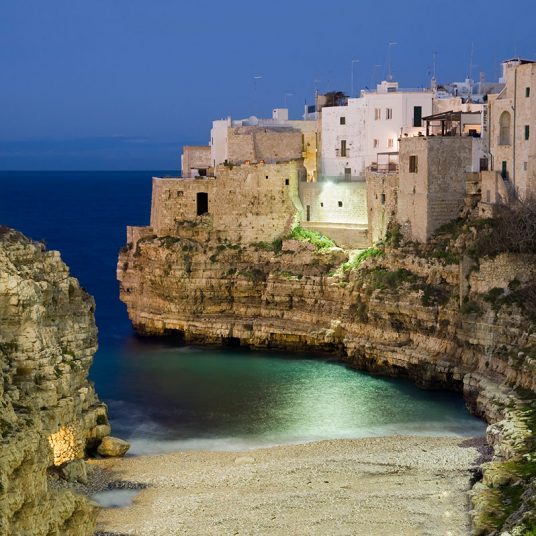 With Optional Visit to Matera: "City of Stones" and 2019 European Culture Capitol
This trip defines the easy-going southern Italian lifestyle. You'll be spending the whole week in a comfortable 4-star hotel by the crystalline Adriatic sea, restful and life-affirming after that long trip across the Atlantic. Each day will unfold new secrets of Italy's heel, visibly rich in Arabic, Byzantine, Spanish and Norman traces. You'll explore with your local guide several Pugliese towns, including Polignano a Mare, the magical town shown above. Optional visits include Matera, the 2019 European Cultural Capital, as well as Otranto and Gallipoli in the Salento and the unique Castellana Caves.