Splendors of Sicily – Fall 2021
A Tantalizing Cultural Mosaic
Overview
The allure of Sicily lies in its contrasts. We start in Palermo, cradle of the Mediterranean and "a city of extremes, a mixture of panache and poverty." Filled with hints of powerful Arab influence, the city teems with the languid air of Eastern sensuality and mystery. Over-the-top Byzantine and Baroque architecture, centuries of noble rule, imprints left by dozens of invaders, reserved yet courteous people – this is Palermo. We traverse Sicily from west to east along the southern route. Agrigento's Greek temples, seen both up close and by candlelight from our 5-star hotel balcony, are completely magical. Traveling along the southern coast, with Africa almost in view, we stop at one of Sicily's top wineries. Here we'll encounter exotic taste profiles, showcasing the modern use of ancient methods. That experience continues at the table. Each meal is a tantalizing cultural mosaic crafted with elements left by sea-faring Phoenicians, Greeks, Normans, Arabs and others. Our adventure finishes in the east, once the center of Magna Graecia, where its dazzling coastal towns of Ragusa, Catania, and Siracusa have a refreshingly different flavor. 11,000-foot Mount Etna majestically dominates the eastern skyline of the island.
Sicily is like a sweater woven with multi-colored yarn. In order to capture the yin-yang essence of its micro-cultures, we've packed a lot into nine days. Where we normally stay in no more than three hotels during our journeys, we've found four wonderful realities to welcome us along the way for this trip. In order to flatten the learning curve, we'll have the benefit of a local guide in virtually every place visited. And we never forget — this is a vacation, so we've included some free time each day and have purposely avoided early departures. Come discover with us, for nine magical days….
Day-By-Day
DAY 1 – Island Welcome
Independent arrival to our 4-star boutique hotel, centrally located in colorful Palermo.  We'll help you ease into Sicily's frenetic capital with an early evening cocktail in the garden of a chic wine bar. Dinner follows at a nearby romantic restaurant, sophisticated yet still frequented by locals. Welcome drink, D
Lodging for the next 3 nights: Hotel Plaza Opera or similar
DAY 2 – Palermo
One of the Mediterranean's great unsung destinations, Palermo is a magnificent jumble of exquisite beauty and decay, abundance and austerity, and organized chaos. If you take a short walk through the center of town, you'll pass, in moments, sumptuous palazzos, elegant squares, chic restaurants, immaculate pastry shops, and enough artifacts left over from the various foreign invaders to keep a voracious traveler occupied for weeks. But the city still has an unruly side. The traffic is appalling, certain neighborhoods are seedy, and for every newly spiffed-up Baroque fountain there's a centuries-old building caked in grime or still in ruins thanks to an Allied bomb.
A guide is an absolute must in a city this dense. Ours will show us the city's highlights this morning, starting with the Norman Palace (Palazzo Normanni). This repurposed Arab fortress, with a few stone walls built by the Phoenicians and a chapel blanketed in glittering mosaics by the Byzantine Greeks, is Palermo's most popular attraction and you'll see why. We'll take in the Duomo, the octagonal Quattro Canti, and the wildly Baroque Chiesa di Gesu.
Afternoon is free to shop and/or enjoy some local specialties for lunch. Evening finds us sipping aperitifs with the owner of a centuries-old private home in central Palermo, allowing a peek into the lives of modern-day royalty. Multi-course al fresco dinner follows in an elegant nearby seaside restaurant. B, D
DAY 3 — Northwestern Sicily – Erice, Couscous, OMG Panoramas
Today we explore the northwestern coastline of Sicily. First stop is Monreale Cathedral. The interior of this World Heritage Site is covered with over 6,000 square meters of mosaics (surpassed only by Istanbul's Cathedral of Santa Sofia). Then we'll ride along the island's northern shore, where olive groves and vineyards are juxtaposed with creamy white marble quarries, jutting rock formations and cerulean sea. Suddenly, we'll start a 2,300 foot ascent to the medieval hilltop town of Erice, arriving just in time for lunch. We've snagged the perfect option, a room with a view where multiple tastings of food with an Eastern flair just keep arriving!  You might want to follow with frutta di martorana at one of several pastry shops, including that of Maria Grammatico (of Bitter Almond fame). Afternoon options include time on your own to enjoy a walk through the public gardens and the boutiques (we found some particularly nice pottery shops). Those who are interested can stroll the city with our local guide, who ties together the origins of these blue-eyed people with works dating as far back as The Illiad, Back to Palermo in the late afternoon, where you can relax before exploring the many food options offered by this vibrant city. B, L
DAY 4 – Corleone (we're not kidding!); Agrigento by Night in a 5-Star Hotel 
We'll begin our cross-island sojourn today, stopping on the way at Corleone, with the unique opportunity to visit the Anti-Mafia Museum. After a quick lunch in a country relais, we'll continue on to Agrigento. Established as a Greek colony in 580 BC on a ridge above Sicily's southwest, the city grew into one of the most important commercial centers in the Mediterranean. The remains, including the soaring columns of the Temple of Concordia, rival the temple ruins in Greece. Agrigento's archaeological park—with its irresistible sobriquet, Valley of the Temples—spreads over 3,000 acres bordered by a grove of olive and almond trees. Rather than just wandering about, you'll have a superb guide to put all those stones in context.
Overnight stay at 5-star Hotel Athena. A slice of heaven, Villa Athena is a restored 18th century residence, now a boutique hotel that's alluring both inside and out. Dinner in house tonight, offering more time to enjoy the view of the Concordia Temple (only 200 yards away) in the luxury of this splendid property. B,  light L, D
DAY 5 – Sicily's Top Wine and Ragusa Ibla
After a leisurely breakfast we'll travel along the southern coast of Sicily. Destination: arguably Sicily's top winery, Cantina Gulfi. Owner Vito Catania won best winemaker of Sicily in 2016 and we'll see why. Our visit includes a tasting of the super local Cerasuolo di Vittoria, a current darling of wine critics and Sicily's only DOCG wine, together with typical products of the area. We'll continue on toward hilltown Ragusa Ibla in the afternoon. Wander the streets of the old town of Ragusa right outside the hotel doors. Those who wish can join our enchanting local guide before dinnertime for a briefing on the town, including its impressive San Giorgio Cathedral. There are many options for a fabulous meal on your own tonight, including not one but TWO 2-star Michelin restaurants, among Sicily's finest. B, light L, wine tasting
"The richness of [southern Italian food] is most visible in Sicily, where succeeding waves of occupation—Greek Byzantine, Arab, Norman and even Swedish—have combined with local imagination to produce a stunningly inventive cuisine. In Sicily the great family cooks were men trained in France; some of these monzus are still cooking…" Jo Bettoja, Southern Italian Cooking
Our home for tonight: San Giorgio Palace in Ragusa Ibla's Baroque center.
DAY 6 – An Island's Island: Ortigia
The morning is yours to continue exploring the corners of Ragusa you may have missed yesterday. We'll depart in the late morning, winding through the dreamy countryside where "Inspector Montalbano" episodes were filmed. Lunch will be a leisurely affair, taken al fresco (weather permitting) at the stunning Masseria delle Volpe. Then on to Ortigia, where 3000 years of Sicilian history are written. Ready to feel like you're part of a Sicilian movie set? Wait till you see Henry's House, our home for the next three nights! We'll arrive in the island town of Ortigia in mid-afternoon, with time to take in the total charm of both the hotel, and the white-washed dwellings of this absolutely unique place. We'll offer a guided orientation walk at 5:30, which will include a visit to the magnificent Cathedral. Ortigia is small (you can cover all of its tiny streets during our time here) but chock full of boutiques and restaurants. Choose one of them for dinner on your own tonight.  B, L
 Accommodations for the next three nights: Hotel Henry's House , a superbly situated residence located along the emerald blue seas of Siracusa's Ortigia island. The small hotel de charme combines panoramic views from myriad terraces with family-run coziness and an overall "feel" of a 1950s Sicilian film.
DAY 7 – Ortigia 
Sleep in. Then, choose your breakfast pleasure from the little buffet and one of Henry's discreet staff will carry it to whichever terrace strikes your fancy. Today day is yours to discover Ortigia. Eminently walkable and achingly charming (and touristy, yes, but even so…), Ortigia is connected to the mainland by short bridges and otherwise surrounded by ancient seawalls. Within those walls is a tangle of cobblestone streets with numerous candlelit wine bars and boisterous trattorias, echoing piazzas paved in pearlescent stones, grand Baroque palaces from the 18th century, Spanish palaces from the 15th century, and Greek ruins from the time of Plato. Cicero extolled the beauties of Ortigia, and he clearly wasn't the only one smitten. Look hard enough and you'll find remnants of nearly all the factions that have seized control of Sicily over the years, from the Byzantine Greeks to the Normans.
Today is your day. Enjoy. B
DAY 8 – Excursion to Mt. Etna 
Conditions permitting, experience the lava fields and incredible views of Europe's highest and most active volcano. Local guide Tony is a student of Etna, and offers a wealth of interesting information during his time with you. The visit includes light hiking, and a descent into caves left by lava runs long ago. Back to Ortigia in late afternoon, with time to pack before our very special final dinner at Ristorante Dioniso, one of our favorite discoveries during our trip to Sicily last fall! B, snack L, D
DAY 9 – Departure … or consider a couple more days in Taormina (see Special Features)
Transfer to Catania's Fontanarossa airport and departure (please schedule flights AFTER 11am). Arrivederci! B
*B=Breakfast, L=Lunch, D=Dinner provided
Special Features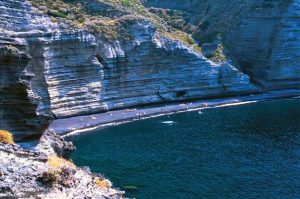 Salina Island, Sicily
Sea, Wine & Food Break in the Aeolian Islands – A Post-Tour Dream After Your Sicily Tour!
 Known as the seven sisters,  the UNESCO-protected Aeolian Islands are a Mediterranean paradise: stunning blue cobalt waters, active volcanoes to climb at sunset, fresh seafood, slow-food presidia and the world famous Malvasia wine.
Day 1 : Catania airport, Milazzo harbor, Salina
Depart Ortigia after breakfast for a private transfer to Milazzo harbor (2 hrs 45 min). The ferry will then take you in 1 hour 30 min. to Salina island where you will be staying at the gorgeous Tasca d'Almerita's wine resort. Settled among the Malvasia vineyards it has wonderful views of Panarea and Stromboli. Settle in and take a walk in the vineyards to learn more about locally produced Malvasia wine. Later, as we'll enjoy a tasting, the sommelier will share the traditions and history of this wine, which is still produced by laying the grapes out to dry on woven cane mats. We enjoy a tasting of four Tasca d'Almerita wines paired with four chef's creations. If you are still hungry after our tasting, enjoy dinner on your own tonight.
 Day 2 : Boat trip & Salina
The best way to experience the Aeolian islands is definitely by boat. We have included today a half day  private boat trip to explore Salina, the greenest island of the archipelago, in its crystalline waters. You'll stop at Pollara bay with its spectacular arch and dive in front of Rinella beach.
Disembark and meet your local cicerone for a special visit of the island. You'll begin in Lingua where you'll taste the best pane cunzatu and the best granita of the Aeolian islands. You'll then visit a local producer of capers, a SLOW FOOD presidium, and continue to the small timeless hamlet of Pollara, made famous by the movie Il Postino di Neruda.