Attention to feminine detail
March 31, 2021
Enjoy these thoughts from our friend and talented trip designer Michela Carbonari, focusing on women's travel in a brand new region of Italy (at least for Americans), called "Le Marche".
First of all, it's an honor to have this invitation from Claudia. We've known each other since 2015 and in addition to the collaboration in work, we have created an increasingly strong bond of trust, friendship and closeness. I admire her ability to listen, to get immediately to the heart of each theme, to be so curious about life, always proactive and above all to transmit always a part of herself, of her humanity and her femininity.
Femininity
On this last point, consider the photo below and what you can discover in it:
I'm on the left, last autumn in Urbino, Italy's ideal Renaissance court, Unesco Heritage Site, birthplace of artist Raphael … and much more. My partner Giulia and I were there seeking new challenges to live this gem in new ways. With Claudia and Adagio, we are almost ready to present our new trip that will include these fresh experiences!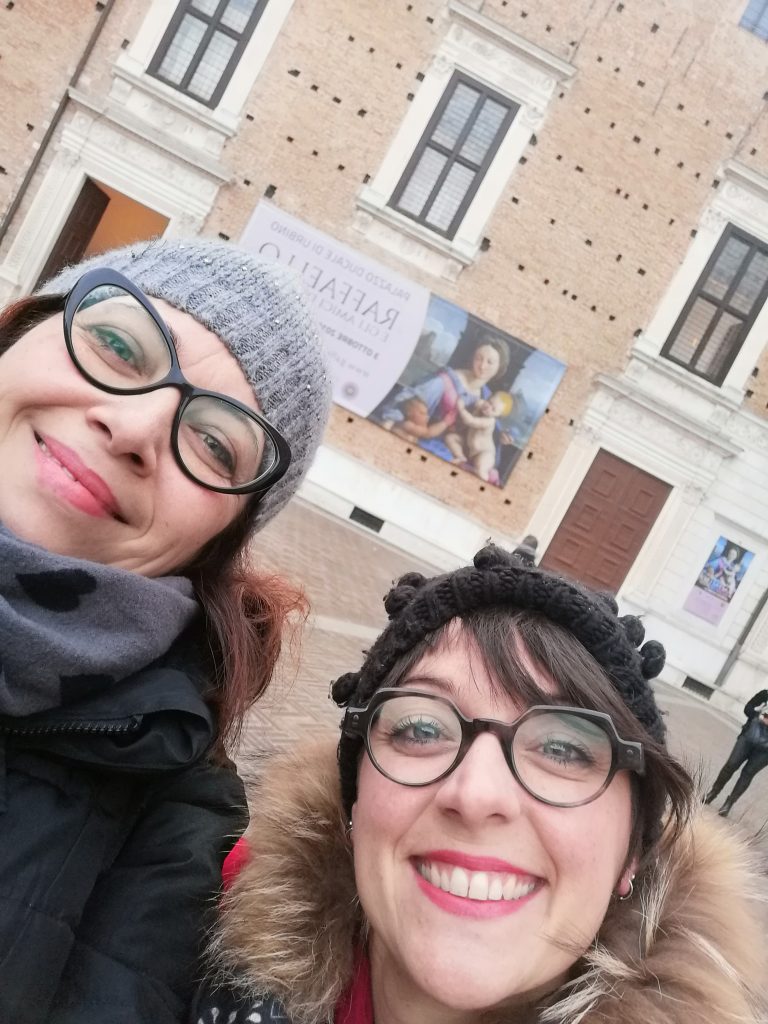 My excitement and happiness are evident when I research new experiences, meeting with both current and new suppliers — seeing how they express themselves, what they propose and their ideas for the future. I don't work with a lot of suppliers, but with a few, well-selected ones, so that I can know how they work and live, and establish a long-lasting working relationship and trust. Being able to face them naturally and sincerely is very important. Especially in this kind of job. When I propose and sell a new product or an experience I always have to be able to transmit what I feel about it.
And I am not alone, this is another important point: sharing outings with Giulia, my business partner, is important. I need to share what I see and feel. I need to gauge the reactions of those who work with me and grow with me. Especially because our work is very personalized, created each time with new nuances, small additions, descriptions that live. Never static.
Fresh beginnings
The world of women is our world and just now we are thrilled to present our new product: our dream has come true! Over the years we've created many programs for curious female travelers looking for unique female experiences. But "thanks" to this long and difficult year in which sales completely stopped … we have had the chance to think seriously about creating a product dedicated to the female world. These trips will place value on the need that women have to spend time with other women, best friends, sisters, co-workers, who together will live unique experiences, live trips that they will carry in their hearts forever. You cannot imagine the feelings, the discoveries, the laughter, the naturalness, the harmony, the well-being, new goals and projects… that arise from trips experienced by women only. It's not the same thing as traveling with your family or dad or co-workers!
Face-to-face
I think it's no coincidence that most of our clients, CEOs or owners of companies, wineries, farms, or hotels, are women. In front of a table of women or one-on-one, tasting a coffee, admiring a fascinating panorama (like the one above —

one of our local favorites that will be part of our trip created with Adagio Travel

), we can always find new ideas, innovative solutions to problems. The open-mindedness that we have in front of life and therefore the curiosity to discover the beauty of a destination with the eyes and the heart of a woman: this is what Giulia and I want to nurture in our women clients!
We live in and love Italy, a small but unique destination full of incredible diversity, not only geographically but on so many levels. It may seem strange to hear us speaking about regions of Italy (of which there are in fact, TWENTY!). We are obliged to speak about regions and not Italy as a single country because of the deep impact upon its history, religion, culture, etc due to invasions (from the Arabs, the Spanish, Normans, Austrians…and of course the Romans, still so present along the whole peninsula). Each region is so clearly different and each aspect of them is a world unto itself. The example of food comes to mind most prominently. And to know the uniqueness of a region or even city or village you ALWAYS have to get in touch with locals. Claudia knows this point very well and incorporates it in all her trips!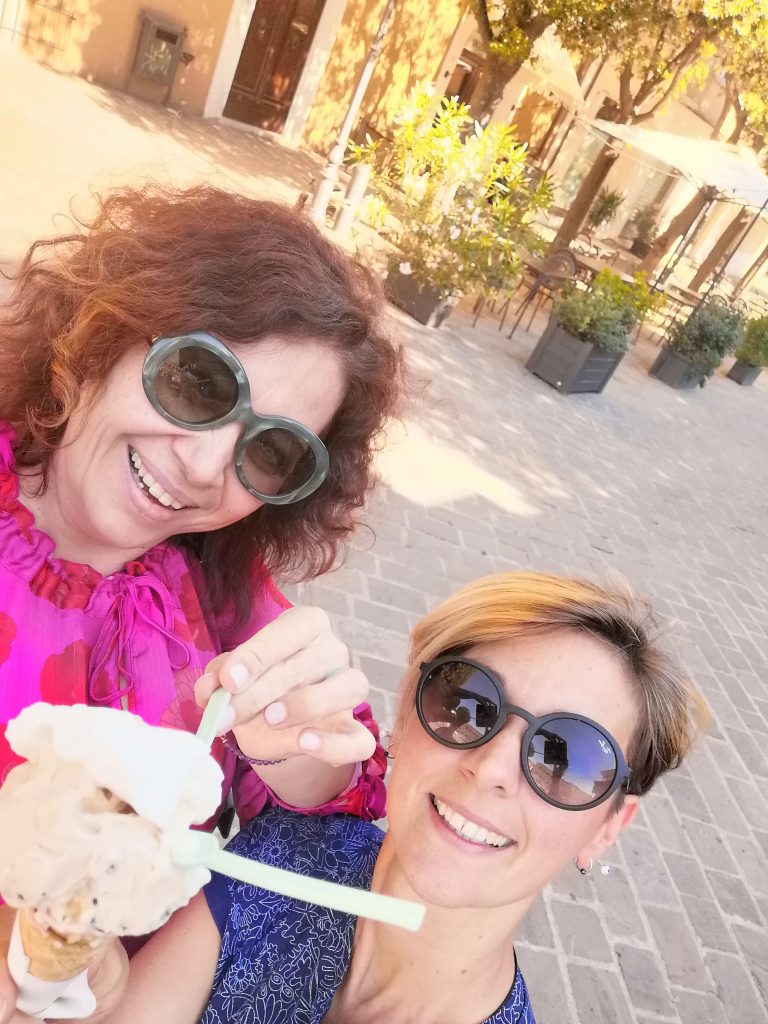 Come to my region: Le Marche
With Claudia I have understood the value to present Italy in its most authentic, genuine, real, original and unique way. This is our challenge.
I am very proud to say that I live, work and am specialized in this small and still unknown part of Italy, Le Marche, which has so much to reveal. We are sure that when you come here (even though it's a litte more remote than the more popular regions), you will add many more WOWs to your "Italian experiences"!
This is my welcome to Italy to all of you, especially after this long period of "staycation" where we have read, studied, written, cooked at home a lot…maybe too much… but have never stopped dreaming and traveling with our smiles and our hearts.