Before taking off in 2021 – here are the top 5 to-do's
February 16, 2021
By John Gobbels, Medjet Chief Operating Officer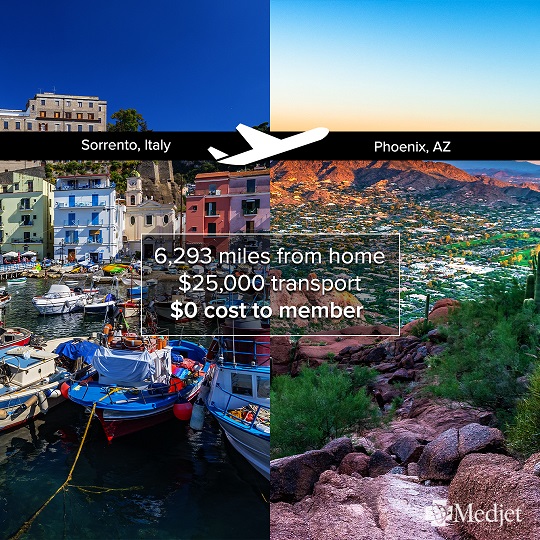 So you are talking about planning a trip this year ~ let's be real we have all been dreaming of traveling since last March! There is a lot to consider when preparing for your trip now that we are living in a world of mask wearing and social distancing. Now many people who feel ready to travel, are looking for ways to take a trip and do so in a safe way ~ even if they are staying domestic. Keep reading for the top 5 things to do before traveling in 2021!
Do Your Research
Research the destination you would like to go to ~ make sure there aren't any major travel advisories against traveling to that specific destination. Check US State Department website for detailed information worldwide, check individual state requirements for domestic travel. Check to see if there are testing requirements or if there are government mandated quarantine restrictions, even states like New York have mandatory forms, testing and quarantine requirements for visitors and returning residents.
Get Advice from a Trusted Travel Advisor
The uncertainty of traveling can be overwhelming when weighing your options (which is why having a trusted travel advisor is so important!). Your travel advisor can provide insights on where to go, what to consider before leaving home, and what to do if the unexpected happens.
Know Where To Find Local Testing Facilities
This is especially important now with the new CDC guidelines ~ to travel abroad most locations are requiring a negative Covid-19 test to enter another country, you also must have a negative test to exit the country and enter into the US. Luckily, many resorts have started offering on-site Covid-19 testing for travelers staying at their property, to help with return-trip testing. Mexico has also added Covid-19 testing facilities in many of their airports, at affordable costs!
Make A Plan
Have a plan in place if you or a travel companion were to fall ill or are injured. If you do test positive for Covid-19 then what? First off, make sure you know what happens, many Caribbean Islands are simply asking travelers to isolate if they test positive for Covid-19, but some may have other protocols. Many hotels have created packages at a lower cost to assist with isolating. Most travel insurance will cover "trip interruption" and rebooking expenses, and many offer Covid-specific coverage. Monitor your symptoms while you isolate and make note of how you feel. If your condition gets worse and you need to seek medical care, go to a hospital. Look up local clinics and hospitals that are near where you will be staying beforehand. Make copies of your passport, ID, and health insurance card and keep them on hand. It's always best to plan for the worst and hope for the best!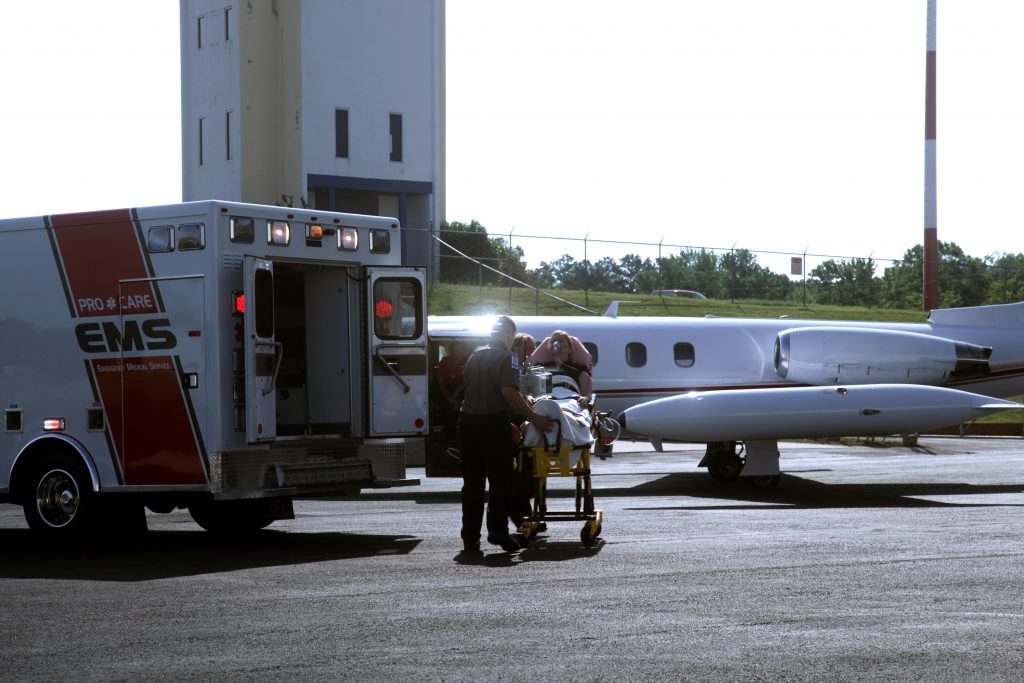 Purchase Travel Insurance and a Medjet Membership
An equally important part of the travel planning process is to consider what to do in the worst-case scenario. What happens if you are injured or fall ill while traveling? Purchasing travel insurance in addition to a Medjet membership before departing on your trip is very
important, especially in the ever-changing travel climate. While many locations have adequate hospitals, many have limited ICU beds, and most people do not want to be treated in a hospital far from home, or even a couple states away. Some locations actually require medical evacuation coverage to make sure a traveler in need of an ICU bed can be moved to the 'nearest appropriate' hospital to handle treatment, but most travel insurance medical evacuation coverage only gets you to the nearby hospital. Not necessarily home. That's what membership programs like Medjet do. Medjet gets you back to the doctors you know and trust, regardless of medical necessity. Medjet also offers hospital to hospital Covid-19 transport to their members if they are hospitalized due to Covid-19 while traveling in the US, Canada, Mexico, Costa Rica or the Caribbean Islands. You can read more on Medjet Covid-19 coverage here.
Travel safely … and don't leave home without your Medjet membership.