Coastal Croatia – Spring 2023
An Adventure for the Discerning Traveler
Overview
The Croatian Adriatic is one of the last remaining oases of astounding natural beauty and pristine turquoise waters. Croatia has been governed by Greeks, Romans, Venetians, Austrians and Yugoslavians over the centuries. Its people, having lived through recent events we can barely imagine, have come out the other side with wisdom and a true appreciation for their land.
Our journey begins in Dubrovnik, an ancient sea-faring city, after which you will be island-hopping to the Croatian islands of Korčula, Hvar, and Brac. You'll see fortresses, ports and farms. You'll experience the no-stress local island lifestyle. Time passes slowly here; you'll enjoy every minute. The scenery is jaw-dropping. And we haven't even mentioned the delicious homemade specialties and wine you'll be sampling. You'll take a 2-night interlude in stunning Split, a city literally built into an imperial villa. History buffs will go nuts here!
Heading north to Istria, you'll be staying for three nights at one of the most gorgeous estates in the region. Here you'll go off the beaten path and again meet the locals. Gastronomic delights are around every corner, as well as an active day biking through olive groves, verdant hills and medieval stone villages. This area certainly has a fairy-tale charm and a peaceful vibe. A once-in-a-lifetime experience!
This trip can also be run on a custom basis for specific groups on alternative dates. Please inquire for more information.
Day-By-Day
Our 11-day tour of the Croatian coastline starts from the medieval 'pearl of the Adriatic' – Dubrovnik, situated on the southern tip of Croatia. Then hop on a speedboat and start an island-hopping adventure across the islands of Korčula, Hvar and Brač, staying for three luxurious nights in the magical medieval harbor of Hvar town. Our journey continues with a 2-night visit to Diocletian`s Palace and the city of Split, followed by a brief panoramic flight above the rugged Dalmatian coast. The trip ends in a relaxing stay in a Relais & Chateaux wine resort on Croatia's largest peninsula, the beautiful and verdant region of Istria.
DAY 1 – Arrival day – strolling, welcome drink and dinner in Dubrovnik
Independent arrival and check-in at the iconic Hotel Excelsior. Nestled among pine, orange and lemon trees and surrounded by gardens of bougainvillea and oleander, this exclusive 5-star haven is only steps away from the UNESCO-protected old city of Dubrovnik and offers cinematic views of the Adriatic. Take some time to settle in and relax. This evening, wander with your guide through the picturesque old town of Dubrovnik. The walk will begin on the city's lifeline – Stradun promenade, which encompasses all the major sights of Dubrovnik's historic center. Starting from the Gate of Pile and the Church of Saint Saviour, you will see Onofrio's Fountain, Franciscan and Dominican churches, the bell tower, old city harbor, and the Cathedral – each a significant historic landmark. The crown jewel of Dubrovnik is the Knežev Dvor, or the Rector's Palace, now the city`s historical museum.
After the pleasant stroll, let us spoil you with cocktails and a dinner on the terrace of one of the finest restaurants in town, where the superbly cooked dishes will be paired with exquisite, locally-produced white and red wines. Welcome drink, D
Lodging for the first two nights: Dubrovnik, Hotel Excelsior, deluxe double room with sea view and balcony
 DAY 2 – Discover Dubrovnik
Awaken savoring the view of crystal blue turquoise waters of the Adriatic and the Island of Lokrum from your balcony, followed by a leisurely breakfast. The list of possibilities for your day is long. You can just savor the views from your hotel terrace this morning, or get up and go! Wander through the museums or one of Europe's oldest pharmacies; get up early and walk the city's walls or explore the local market; or have coffee at the Buža bar, a literal hole in the wall! You can even check out the Dubrovnik city wallS from the sea, paddling along the majestic towering ramparts in sea kayaks.
You have the whole day to immerse yourself in this wonderful town. You'll soon see why this is Croatia's most popular destination. We suggest a private coral jewelry presentation, where you can see the process by which red coral is turned into amazingly beautiful pieces. Another possibility: the War Exhibit followed by lunch on Srđ Hill. Your guide can briefly explain the exhibition "Dubrovnik in the Homeland War 1991/1995″. The beautiful Panorama Restaurant sits atop the same hill and creates the impression of floating between the blue sea and blue sky. After lunch, you can take a cable car down the hill or enjoy the panoramic drive down to Dubrovnik with your driver your driver.
Dinner is on your own tonight, and we'll have a list of fabulous choices for you.
No matter your choice, you will have a whole day to immerse in the lively atmosphere of Croatia's most popular tourist destination. B
Lodging Tonight: Hotel Excelsior
DAY 3 – Island hopping: Korčula and Hvar
Shortly after breakfast and hotel check-out you will hop on your chartered speedboat and set off on a full-day trip towards Hvar, stopping along the way at an island where you'll feel you've been dropped into Venice.
The town of Korčula lies on the island of the same name. This is one of the finest fortified medieval towns still in existence, with a strongly Venetian feel and timeless beauty. A guided walk through Korčula offers an excellent opportunity to hear tales of Marco Polo and explore its cobbled streets. Lunch here is always a highlight for our guests; family-style phenomenal appetizers followed by perfectly-cooked fish or meat as you prefer. Your entertaining host may share his views on EVOO pairing or wine pairing as the mood strikes him!
Continuing on to Hvar you'll enjoy more crystal-clear waters, and perhaps spy hidden beaches and secluded lagoons. Upon arrival in Hvar, catch our private van up to the Španjola Fortress which dominates the town. From here, you can see the entire archipelago of 16 islands. You'll descend toward the charming port, and learn more about the 16th century walls that surround the ornamented Gothic palaces and marble streets. With its vivid pulse, picture-perfect harbor and traffic-free marble streets, it is no wonder that Hvar tops the priority list of most travelers to Croatia. Evening free to enjoy one of Hvar's many culinary options . B, L
Lodging for the next three nights: Hvar, Hotel Palace Elisabeth 5*. Part of the Leading Hotels of the World, the Palace Elisabeth is a historical landmark situated in the heart of the town with stunning Venetian and Austrian architectural details. Our rooms have views right onto the harbor and main square.
 DAY 4 – Hvar at Leisure
Today offers a full day at leisure to rest a bit from the big boating day. Enjoy the hotel's indoor pool or spa, or wander the town on your own. We'll have some optional ideas to choose from as well. You may want to take in the Benedictine Monastery and another UNESCO heritage – the uniquely exquisite Hvar Lace made from agave cactus thread. The island has beautiful beaches, small stone villages, wild topography perfect for hiking, boutique winemakers, and friendly locals. Enjoy!
Lunch on your own today. We'll unite at day's end for an Adagio dinner at a splendid seaside restaurant.  B, D
Lodging Tonight: Palace Elisabeth Hotel
DAY 5 – Stari Grad and Vrboska
After breakfast, you'll board your private van and depart for the town of Stari Grad. This is one of  Europe's oldest towns and perhaps the most charming on the island. Your guide will take you to a Dominican monastery, founded in the 15th century, and visit the local shops. You'll also see the Tvrdalj Fortress – the summer residence of the Croatian poet, Petar Hektorović.
After visiting town, you'll take a brief ride to the Stari Grad plain – the largest plain in the Adriatic. This is a UNESCO World Heritage Site, and has remained divided by dry stone walls into geometric parcels for 24 centuries. Right in its middle sits an organic farm, where you'll have a local lunch that can't be missed. Peka is a Dalmatian delicacy, a blend of vegetables (grown here of course) and meat drizzled with olive oil, sprinkled with herbs, and then baked to perfection under a bell-like dome.
After that delicious affair, you'll enjoy a wonderful chocolate (produced here of course) and wine pairing in the picturesque village of Vrboska.
Dinner is on your own tonight – suggestions abound. B,L
Lodging Tonight: Palace Elisabeth Hotel
DAY 6 – Island hopping to Brač, then Split
Check out then take your private speedboat over to the island of Brač this morning. This is the highest and one of the largest of the Adriatic islands, and separated from the mainland by the Brač Channel. The first stop on your ride around this extremely scenic island is the Pučišća Stonemasonry School. Founded in 1909, this academy offers a small group of high schoolers the chance to use ancient and modern tools side-by-side on the island's native sandstone. An interesting and beautiful stop.
After your visit to the school, it's off to Škrip village, the smallest and oldest settlement on the island. You'll explore the museum of oil where you'll see a family owned press and learn about the process of turning olives into oil. The visit ends with a glass of sparkling wine and snacks. It's then on to a small family-owned winery, where, seated in the 200 year old wine cellar, you will savor a seven- course (small and gorgeous, each a work of art) slow food tasting lunch paired with their premium wines. This fourth-generation family-owned "hip and humble" winery presents superb examples of the grapes indigenous to the island.
In late afternoon you'll descend to the coastal town of Sutivan, where you'll board the speedboat to Split. A 40 minute ride across the channel takes you to your home there, the Piazza Heritage Hotel, or similar.  This intimate hotel is located right on the Pjaca, the focal point of Split's historic center. The 16 luxuriously appointed rooms are in a beautiful palace dating from 1906, built in the Viennese Art Nouveau style of the time. The hotel is the only individual monument in Split protected by UNESCO.
After settling in, you can wander out for dinner on your own tonight. B, gourmet L with wine pairing
Lodging Tonight: Piazza Heritage Hotel
DAY 7 – Split
The city of Split is Croatia's second largest city, and is also a UNESCO World Heritage Site. The center of all major historical events on the eastern Adriatic coast, it has rare natural and architectural beauty as well. Touring the city, you will see temples, sphinxes, medieval palaces, cavernous Imperial substructures, markets, and picturesque streets and squares. Morning is ideal for a guided walking tour. The city originated from a spacious Roman palace built by the charismatic Roman emperor Diocletian as his retirement residence. From a place of pagan worship housing the Emperor's mausoleum, over the centuries the structure has evolved into a true Mediterranean city featuring one of the first Christian cathedrals in the world, dedicated to Split's patron saint. The morning walk will end in the summer garden of an Art Nouveau villa,  where you'll enjoy a light buffet luncheon. Free afternoon and evening. B, light L
Lodging Tonight: Piazza Heritage Hotel
DAY 8 – Split to Istria 
Free time this morning, before a 90-minute ride up to an Ottoman Estate where you'll try a very different light lunch with Arabic influences. You'll then board your domestic flight north, to the city of Pula. This is a panoramic hour-long flight to the magical coastline of Istria – Croatia's biggest peninsula.
After arrival, you'll travel to the Meneghetti Hotel. This hotel is inland, and is on a secluded private estate. It is a luxurious mansion with an outstanding restaurant and its own premium, world renowned award-winning wines and olive oils. You'll dine here tonight, guests of one of the most beautiful mansions on the Mediterranean and your final "home" in Croatia. B,  light L, dinner
Lodging for the next three nights: Bale, Stancija Meneghetti Wine Hotel 5*, one-bedroom residences on two floors (singles will be accommodated in the mansion's superior rooms)
DAY 9 – Bale – Rovinj
Surrounded by spacious meadows and forests, Meneghetti is an oasis that offers peace and quiet and a perfect place to relax and reconnect with nature. The morning is free to relax by the indoor or outdoor pool or wander the estate (the beach is a nice stroll away). Light lunch today includes a guided tasting of several estate-bottled olive oils and premium wines, and a simple menu that beautifully represents Istrian cuisine at its best.
Mid-afternoon short drive to Rovinj, the most romantic town on the Adriatic,  tightly nestled on a peninsula and dominated by the lofty bell tower of the Church of St. Euphemia. With its pastel colored Venetian style facades curving around a wide sheltered fishing harbor, backed by a hill crowned with the 18th century church, it is irresistibly photogenic. The streets are delightfully twisty, its ancient houses are characteristically crumbling, and its harbor still hosts a visible fishing industry. There is an abundance of art galleries and shops, offering plenty of temptations. At dusk, it's time for cocktails on the rocks, directly on the sea. Dinner is served in a Michelin-starred restaurant, the first to be awarded this honor in Croatia. B, L, D and cocktails
Lodging Tonight: Meneghetti Hotel
DAY 10 –  Istria – Motovun & Grožnjan with e-Bike Option
After a hearty breakfast, departure for the artsy town of Motovun (famous for truffles!), where you have the option to hop on E-bikes for a scenic ride through the serene surroundings of rural Istria. Explore small hilltop towns with ease thanks to the "small engine" on your bike! At midday, stop at a family-owned farm for an authentic meal made from locally grown ingredients and homemade wine. After lunch, continue cycling to the town of Grožnjan, a quaint artistic oasis on top of a hill, where the biking will end. Free time to wander through the maze of Grožnjan's cobbled streets and lovely squares. From there we will give you a lift back to Bale for a well-deserved rest after this eventful day. Free time to pack and enjoy a bit more relaxation before a farewell dinner, with splendid wines and excellent food in the gorgeous setting of the Meneghetti estate. B,L,D        
Lodging Tonight: Meneghetti Hotel                                                                                                   
DAY 11 – Departure 
After breakfast and hotel checkout, independent transfer to your airport of choice or post-tour destination. B
NOTES:
We encourage you to arrive a day early, before your trip starts. Please note that this tour assumes arrival in Dubrovnik no later than mid-morning on Day 1, and departure from Bale on Day 11 or later. Those who require alternative options please request and provide specific information. Additional fees may apply if your arrival or departure is different. Air travel is not included.
Suggestions for flight times and airlines will be provided at time of registration.
There are additional options to extend your tour, for anyone wanting to spend a few more days in nearby regions. Please inquire about "add-on" options if interested. Montenegro is a perfect pre-tour option, and Slovenia, Ljubjana, Lake Bled, Zagreb and of course Italy are all perfect post-tour options.
Special Features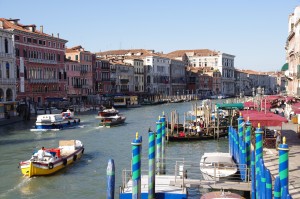 We also offer pre- or post-stay add-ons in Lake Como and/or Venice. If you opt NOT to do a pre-tour stay, we strongly encourage arrival in Dubrovnik at least one day prior to the start of the tour. Please contact us for details.