Mountain lockdown: living with and emerging from covid in the Dolomites
May 31, 2020
Guest blogger and Adagio guide Thomas Deflorian has been kind enough to share his personal story of life during and emerging from lockdown in the Italian Dolomites.
"Where to start? The last three months have been such an intense time and I'm happy to share with you my thoughts and my feelings about it.
Here in the Dolomites we are getting slowly back to the normal life even if the post lockdown might be harder than the lockdown itself. The economy here in Trentino Alto Adige is starting to recover from the downturn but tourism, restaurants and other sectors are struggling more than others.
The Valley where I live, Val di Fiemme, might be a bit more lucky than other touristic places because we work mostly with Italian tourists during the summer and less with foreign tourists who may not now allowed to come in. We in Italy cannot move yet from one region to another so we have to wait till the 3rd of June to see how the current situation will evolve.
Here in the Dolomites before the lockdown we were having a great winter season, above expectations, till the lockdown has been imposed. At the beginning it was for me an occasion to slow down and to regain energies; I totally stopped working and I was quite happy about this. Last time I totally unplugged from work was about two years ago so I decided to go with the flow and to take advantage of the situation; no email, no invoices, no phone calls, no work meetings online and no projects for about a month and a half.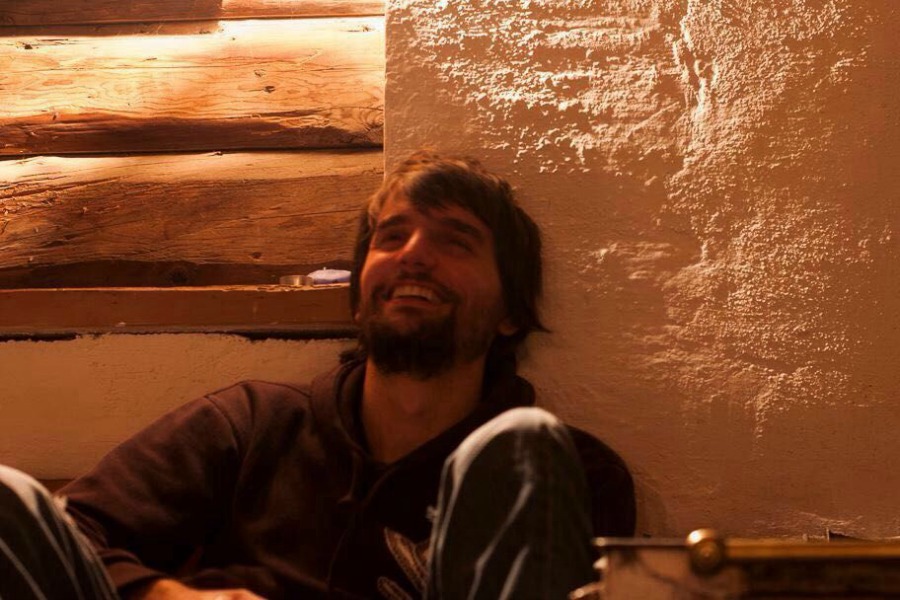 Since the age of 23, I've been interested in personal growth, meditation, psychology, humanistic subjects and from that time on they've always been part of my life. Last July I earned the diploma of psychosynthesis counseling after frequenting a school for the last 7 years in Milan. [From Adagio: psychosynthesis is the psychology of hope; how apt at a time like this!] This inner journey has been very important for my personal growth and also for my job, giving me the ability to [better] guide people and the capacity to have right and empathetic relationships.
So during the lockdown I took all the time I usually use for work and … put it into meditation, reading, studying and [trying] to understand what was going on. I could feel the fear all over the world from the mainstream media and I understood that the most important thing was to remain centered, to find balance within one self, and also to help others do the same.
Each evening at 8 pm I met with a group of people to meditate online and to share feelings and thoughts. We were trying to help each other to be able to have a wider view of the situation and to improve inner consciousness, and this helped me and every participant a lot. That was a time for me to recharge with higher energies using meditation to prepare for the future and all the changes it will bring.
I also felt very lucky because I live in a natural paradise. Every time I open the window or I go outside I can admire the beautiful landscape, with the green forest and the stunning mountains that surround us. The Dolomite Mountains were and always will be an incredible travel companion and the lockdown was not so heavy also thanks to them, and this spring has been even more magical than usual probably because of the lockdown: no cars, no airplanes, no pollution … for great flowering.
At the end of the lockdown I felt a great desire of creativity so I was happy to be free to go back to work and to start again to have relationships with people and I hope that soon everybody will be free to do the same.
I hope that also in US the situation is getting better. I hope to see you soon here in Italy and I wish you all the best for the future."